Amo mark their third consecutive victory 
In the 8th match of GAK Regional One Day Tournament Amo defeated Speenghar by 5 wickers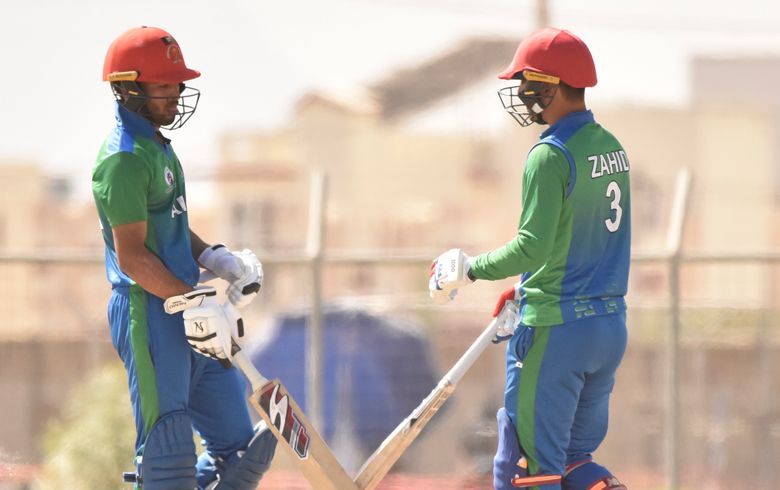 In the 8th match of GAK Regional One Day Tournament Amo defeated Speenghar by 5 wickers
Speenghar won the toss and decided to bat first and could only post 247 runs in 41.5 overs for the loss of 10 wickets to set a target of 248 for Amo to chase.
Speenghar batsmen Aftab Aalam made 31, Ikram Alikhel 29, Bahar Shinwari 19, SamiUllah Shinwari and Farid Malik 14 runs each.
Amo's bowler Nangial Kharotai took 3, Jamshed Khan and Sharafuddin Ashraf 2, Mohammad Salim and Jawed Ahmadi 1 wicket each.
Amo started the chase and nailed the target in 40.4 overs for the loss 5 wickets to register their third consecutive win.
Amo's batsmen Farhan Zakhel made 39, Afsar Zazai 33 not out and Sharafuddin Ashraf 23 runs.
Qais Ahmad took 3 and Farid Malik took 2 wickets for Speenghar.
Nangial Kharotai was selected as man of the match for his 3 wickets and 19 runs.
The 9th match of GAK Regional One Day Tournament will be played tomorrow between Mis-e-Ainak and Bost at Kandahar Cricket Stadium