2020 Ghazi Amanullah Khan List-A Tournament to start next month
The fourth edition of Ghazi Amanullah Khan List-A Tournament 2020 IS scheduled to be organized by the ACB Domestic department from 10th to 23rd October in Kandahar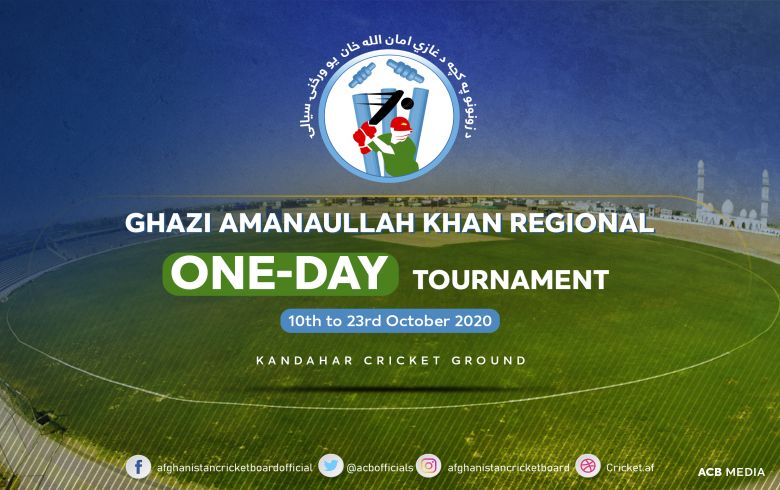 The tournament is held annually as ACB's premier List-A tournament and includes national level players as well as top-performers from domestic cricket.
According to Mr. Ehsanullah Obaid, Domestic Manager of Afghanistan Cricket Board, The 2020 edition of the tournament will be held in Kandahar with full preparations. He further added," The tournament will include national and domestic players as well as top-performers from the recently concluded Shpageeza Cricket League."
The first edition of the tournament was held in 2017 won by Speenghar region. This will be the fourth edition of the tournament while the second and third seasons were won by Bost and Mis-e Ainak regions respectively.