Mis-e-Ainak beat Band-e-Amir to qualify to the final
In the eliminator today between Mis-e-Ainak and Band-e-Amir in GAK Regional One Day Tournament , Mis-e-Ainak beat Band-e-Amir by 7 wickets to qualify to the final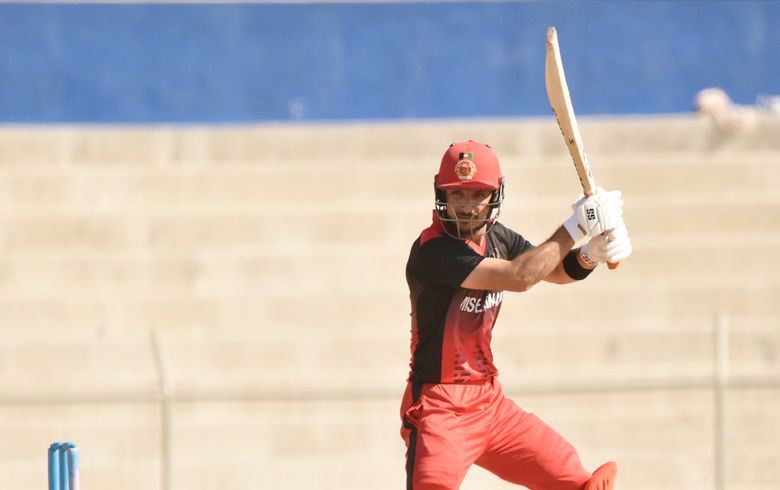 In the eliminator today between Mis-e-Ainak and Band-e-Amir in GAK Regional One Day Tournament , Mis-e-Ainak beat Band-e-Amir by 7 wickets to qualify to the final
Mis-e-Ainak won the toss and decided to field first. Band-e-Amir only managed to bat 33.1 overs to post 129 for the loss of the their all 10 wickets and set an easy target of 130 runs. Band-e-Amir batmes Darwish Rasouli made 52, HashmatUllah Shahidi 26 and Imran Janat 17 runs.
Mis-e-Ainak bowlers Zia Akbar took 5, HaseebUllah 3, Zia Sharifi and ShahidUllah 1 wicket each.
Mis-e-Ainak chased down the total in 37.3 overs for the loss of 3 wickets this beating Band-e-Amir by 7 wickets and made it to the final of GAK Regional One Day Tournament.
Mis-e-Ainak's batsmen Rahmat Shah made unbeaten 68, Imran Mir 36 and Ghamai Zadran 17 runs.
Band-e-Amir's bowler Hamza Hotak took all the 3 wickets.
Mis-e-Ainak's bowler Zia Sharifi was selected as man of the match for his 5 wicker haul
The final of GAK Regional One Day Tournament will be played between Mis-e-Ainak and Amo at Kandahar Cricket Stadium